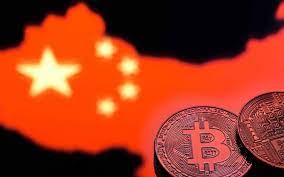 There is no denying that China's relationship with cryptocurrency has been somewhat confusing. The country banned domestic trading of cryptocurrencies in 2017 but that did not stop crypto mining. A few months ago, Chinese miners were still dominating the Bitcoin mining industry with more than 80% of the world's cryptocurrency mining in China due to low electricity costs. However, since the turn of 2021, there has been a drastic change in the Government's stand on Cryptocurrency mining.
In 2021, authorities instructed various power suppliers to immediately stop supplying electricity to cryptocurrency miners in the province of Sichuan, ultimately forcing 26 mines to shut down abruptly. As per Cambridge University's Bitcoin Consumption Index, the Sichuan region As the news about a further crackdown on mining spread on social media, the prices of many cryptocurrencies started tumbling. The over the market trend that has been observed in the past few years is that if Bitcoin starts losing in value, Altcoins such as Ether, Ripple, Cardano, etc also start losing value rapidly.
History of China's Cryptocurrency Mining Ban in 2021
The first murmurs about China's plans of cracking down on cryptocurrency miners in the country started surfacing in the early months of 2021. However, Bitcoin and other major cryptocurrencies continued their bull-run and Bitcoin soon grabbed headlines for reaching all-time high trading at $64,000 and on its way to cracking $70,000. However, the news about Chinese authorities cracking down on mining farms started gathering pace in May 2021 and what followed was one of the biggest crypto market crashes.
Why are Chinese Authorities Prohibiting Cryptocurrency Mining?
Since the start of 2014, China has tried to make life difficult for cryptocurrency miners, traders and investors. Despite many of the top crypto exchanges starting in China, it has now become one of the strongest opponents of Bitcoin. There are many reasons and hidden agendas that have led to this heel turn of the Chinese authorities.
Energy Consumption – While most of the mining centres in China run on hydropower plants, some of the major mining centres also leverage coal to produce the tremendous demand for electricity needed for the computing mining rigs. Many people like Tesla founder Elon Musk have expressed concerns about the impact of crypto mining on the environment. Many authorities see crypto mining as a major hindrance to the country's pledge to reduce the carbon footprint drastically.
Financial Stability – Despite many businesses and some countries (such as El Salvador) recognizing Bitcoin as a tender to buy goods and services, China fears that the rise of cryptocurrency will challenge the dominance of traditional fiat currencies including the Chinese Yuan.
Impact of China's 2021 Cryptocurrency Mining Crackdown
Some of the biggest crypto mining operators including BTC.TOP and Huobi Mall had to suspend their operations due to the fear that the authorities were coming down hard on many of the major miners in the country. Once the news started spreading globally, the prices of the cryptocurrency started tumbling rapidly.
Within a week the price of Bitcoin fell from the levels of $60,000 to $29,000, wiping off close to 400 billion in market cap.
Soon Altcoins such as Ethereum, Matic, Cardano and Elon Musk's favourite Dogecoin also started losing their value every minute.
Many cryptocurrencies saw a price drop of more than 50 per cent, making it one of the biggest cryptocurrency crashes since 2017.
The market however was looking to bounce back from the May losses and the month of June saw currencies such as Bitcoin, Ripples, Ether and many others break key resistance levels. Just as things were looking bright for the market, the Chinese authorities announced a crypto mining ban on 26 centres in Sichuan and thus triggered another sell-off from the investors.
China's prowess in Hydropower and cheap electricity made provinces such as Xinjiang, Inner Mongolia, Sichuan and Yunnan the hotspots of Bitcoin mining.
Experts believe that the strict actions of the Chinese authorities will eventually lead to a drop in 40 to 60 percent of large mining centres.
Prices of Bitcoin fell from $41,000 levels to $28,500 as traders started fearing that the cryptocurrency bubble was about to burst.
What is the Future of Crypto Mining After the Chinese Prohibition?
The currency ban on crypto mining in China has mostly been targeted towards large-scale mining operations. Many individual miners are likely to be not affected until the authorities start digging deep and completely ban any activity related to cryptocurrency. Crypto mining companies that had to shut down their operations due to the Chinese prohibition will look for other options. There have been reports about locations in Brazil and Texas being the next mining hotspots but it is too early to say anything.
Meanwhile, the demand and interest in Cryptocurrencies keep growing with traders and investors joining in from countries such as India. There is no denying that the Chinese prohibition has affected the entire crypto industry and experts believe that it may take a few months for the prices of coins such as Bitcoin, Ethereum to come back to all-time highs.